Remember in my last entry I spoked of a rumour about a new Proton.



Apparently there are quite a number of them (rumours) on the net. And oh my, some of the design are quite pretty. This one especially.



Gasp...

*eyes wide open

and we wondered why Proton can't design cars like that. I hope the CEO read about this and force one of his engineers to make this car.

There`s also another car. It doesn`t look completely new. (most of the Proton doesn`t anyway. Its always a facelift version with some improvement here and there). Nevertheless, it looks quite good and sporty.



Now, here`s one that I think it`s not just a rumour. I read it somewhere that the car below, called Envy, is a Proton Persona limited edition.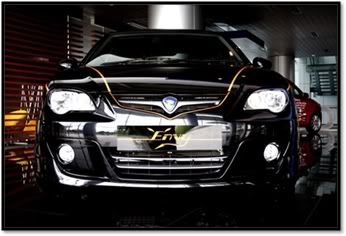 Too bad we still can`t get a overall view of the car. Though it should be nicer the original Persona. (which is already considered quite nice)


Why do all this matters? Cuz it`s your national car dammit. I`ve been quite supportive of Proton from the very beginning. I think despite all the horrible opinions and lousy management/marketing... they still provide some decent cars. Think Satria GT, Waja, Perdana, and now Persona and Saga.

I just hope that Proton will continue to produce better cars and all Malaysian can one day be truly proud of owning one.